10 Best Tulum Food Tours You Won't Want to Miss in 2023
Ready to book your food tour in Tulum Mexico?
Tacos, mezcal, chocolate, private chef-curated dinners… We know that all sounds incredible, and we're going to show you all the best Tulum food tours in this article so you can sample it everything on your vacation in paradise.
⏳ Don't have time to read the whole article? No worries! The best Tulum food tour is this Mezcal Tasting Dinner Party in Private Jungle, because you can't beat the ambiance and yummy food.
Whether you're looking for a Tulum street food and walking tour, haute cuisine and fine dining with a private chef in Tulum, or an intro to agave-based cocktails, it's all here! The tours in this article show you how to experience Tulum like a local — not a tourist.
Join a passionate guide and immerse yourself in a rich world of food, storytelling, cultural connection, and mouth-watering flavors. Sample all the best taco trucks. Join an intimate and exotic mezcal and fine-dining experience, and delve into the world of delicious chocolate.
In such a foodie paradise, you're never far from the best food Tulum Mexico has to offer! Let's get to this list of Tulum food tours to you make your visit unforgettable.
Top 3 Picks: Best Tulum Food Tours
Top 10 Tulum Food Tours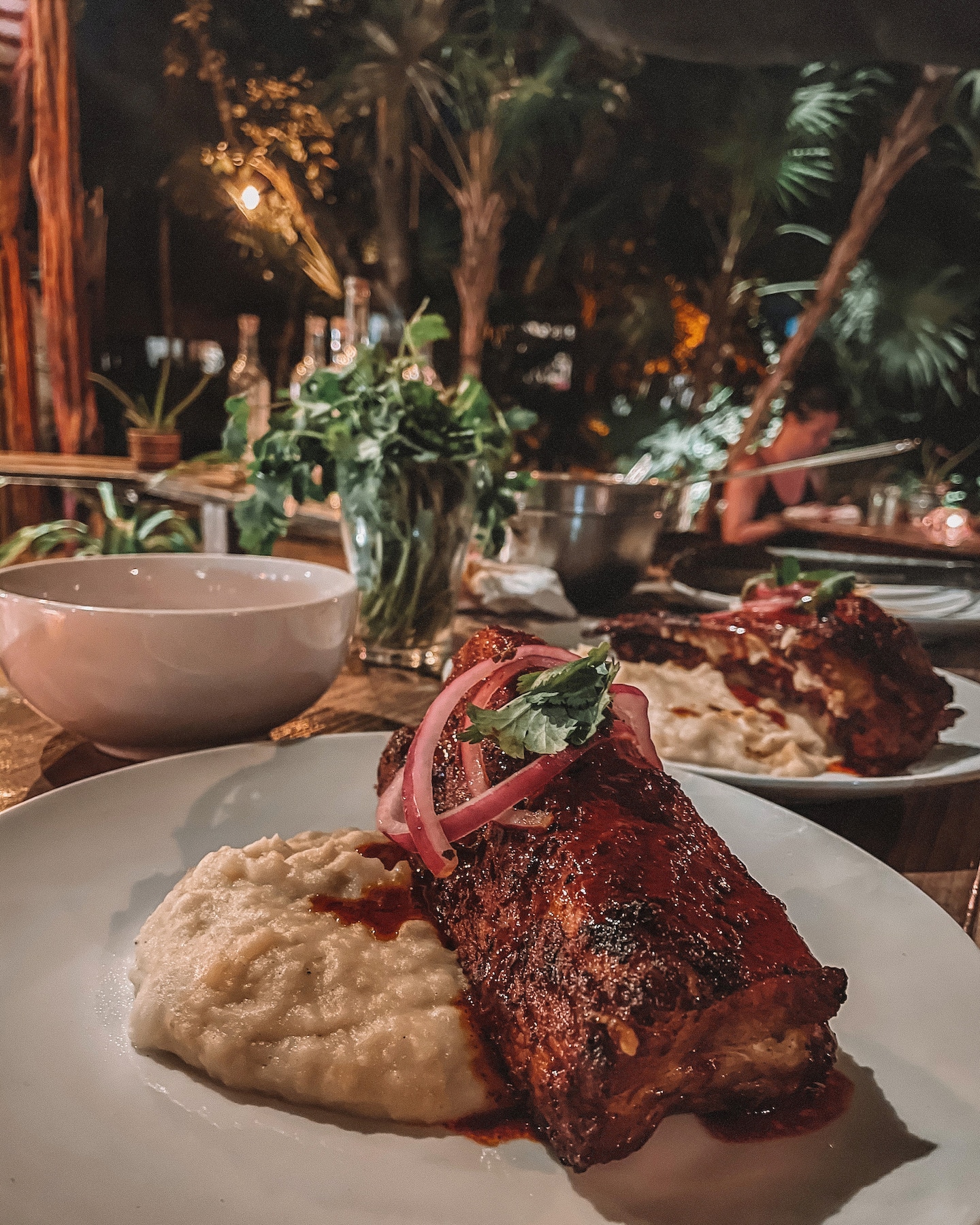 ⭐️ RATING: 4.97 out of 5 Stars | ⏳ TOUR LENGTH: 2.5 hours | 🌮 BOOK NOW
If you're an adventurous eater ready to give your taste buds a party, this food tour is the perfect choice. Join hosts Pablo and Courtney for an intimate evening in their private mini jungle at this Mezcal Tasting Dinner Party.
The ambience is incredible and the food even more so. Enjoy an amazing three course meal and taste five different traditional mezcals.
What past guests have said:
My friends and I came to celebrate my birthday dinner with Pablo and Court… [The] ambiance was surreal, food was exceptional, fantastic birthday dinner/experience overall… We will be back! —Courtney (see more reviews, or book your tour now)
As the dinner progresses, you'll learn about Oaxaca mezcal, how it is produced, and how it differs from tequila. You'll also get tips on purchasing it yourself. You'll also have fun eating, drinking, and chatting with dinner guests from around the globe.
Solo travelers and couples rave about this Tulum food tour. They love the warmth of the hosts, the fabulous mezcal-food pairings, and the great conversations with other guests.
⚠️ Note: Looking for a Tulum tequila tour? I couldn't find one to feature, but this Tulum mezcal tasting is one of the closest things.
BEST TULUM food TOURS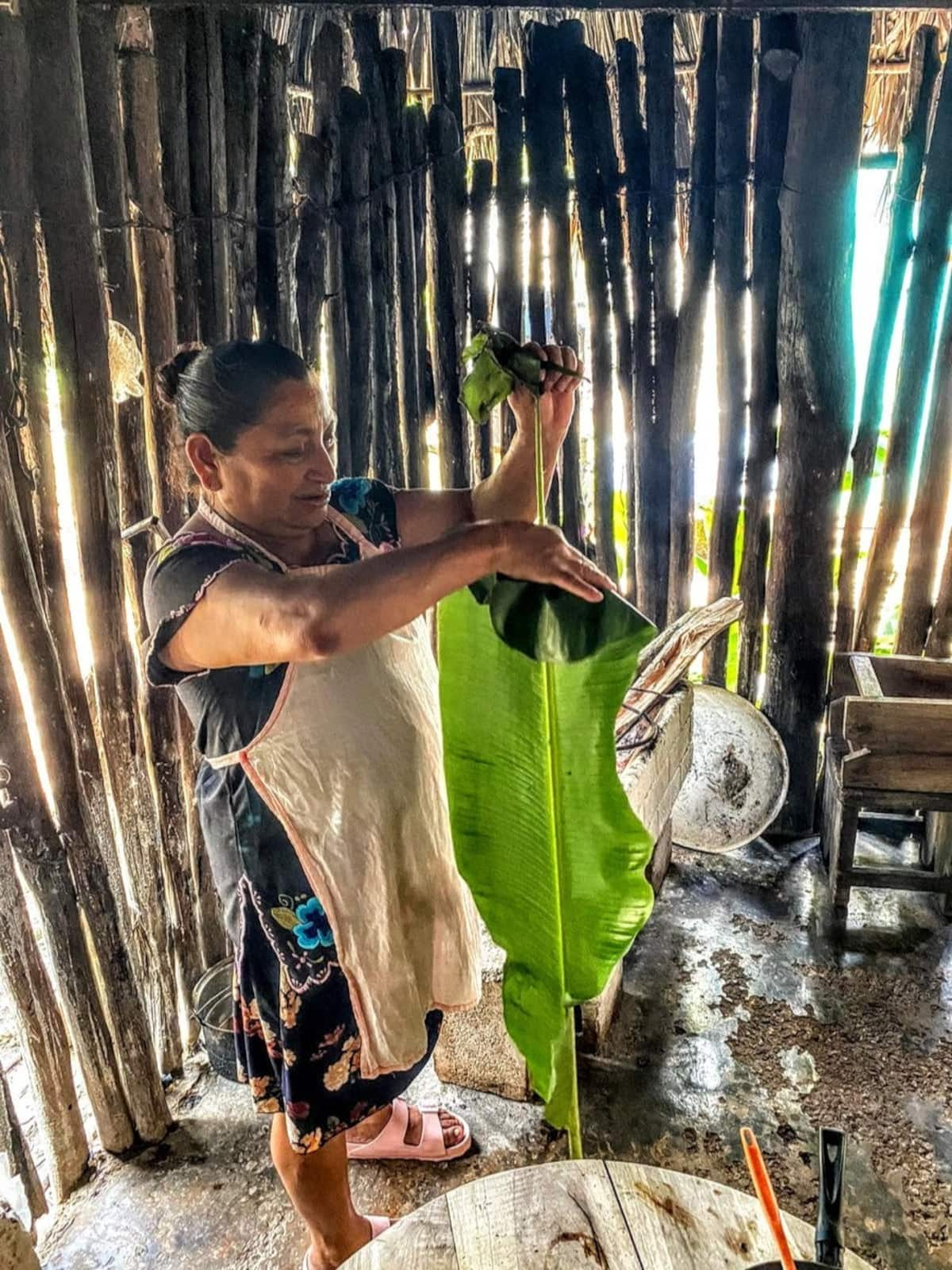 ⭐️ RATING: 4.97 out of 5 Stars | ⏳ TOUR LENGTH: 11 hours | 🌮 BOOK NOW
Magical, immersive, and authentic — those are all words reviewers use to describe this Mayan Family Tulum Mexico Food Tour. For culture travelers and foodies, this one is a must, and here's what you can expect:
The adventure begins with a pickup ride to a colonial city in Yucatan Mexico where you'll explore the mercado (local market), eat a traditional breakfast, and try interesting fruits.
Next, you'll stop by a cenote for a swim, taking the edge off the heat and enjoying a refreshing break.
Finally, you'll head to a Mayan village where you'll visit an organic garden. Then the cooking begins!
What past guests have said:
This was the best experience!!! The food was amazing! Beto was a great guide. I recommend everyone do this on their trip. Hands down the best part of our Tulum trip. —Dana (see more reviews, or book your tour now)
During the tour, you'll help prepare a delicious traditional meal alongside the Mayan women. While you make tortillas and other tasty dishes, you'll also learn about the life, culture, customs, and traditions of the Mayan community.
You'll treasure the memories you make for many years to come on one of the most authentic food Tulum tours around.
BEST TULUM food TOURS
⭐️ RATING: 5 out of 5 Stars | ⏳ TOUR LENGTH: 4 hours | 🌮 BOOK NOW
Few things say Yucatan like cenotes and tacos, so why not combine the two experiences into a single incredible day? All the planning is done for you during this combined Tulum Taco Tour and Tulum Cenotes Tour.
This highly-rated experience begins with the best breakfast Tulum has to offer: Tropical fruits in a jungly garden. Yum!
What past guests have said:
This experience was so worth it! To have Carlos around to guide us and provide us useful tips, it was perfect. Not too mention, the best tacos in all of Tulum afterwards. We are very happy we did this experience. —Karah (see more reviews, or book your tour now)
Next, you'll head to two beautiful cenotes in Tulum where you can swim and experience the Mayan "portals to the underworld." Cool clear water, darting fish, beams of light, snorkeling and tropical plants, what could be better?
Well, authentic Mexican tacos, of course! Once you're finished swimming, you'll end your tour with the best local tacos in town.
Reviewers loved everything about this experience. The Yucatan cenotes (sinkholes, or jungle pools) are breathtaking, the tacos mouth-watering, and the guides knowledgeable and fun.
BEST TULUM food TOURS
⭐️ RATING: 5 out of 5 Stars | ⏳ TOUR LENGTH: 3 hours | 🌮 BOOK NOW
Relish some of the best food Tulum has to offer during this Guided Gastronomic Tulum Excursion. It takes place at one of the best Tulum beach restaurants, which is completely off the main tourist radar!
This three-hour tour equates to a magical night out, complete with a five-course dinner, a cocktail class, and wine pairing at this exclusive restaurant on Tulum Beach.
What past guests have said:
Amazing night out with fantastic food and entertainment! We felt comfortable and secure from the first second, amazing location by the beach and a magical night… We could not have asked for a better experience. —Ricardo (see more reviews, or book your tour now)
If you're looking for a romantic food tour Tulum has, this one is it with its combo of food and entertainment. You'll love the secluded beachside location and warm and cozy atmosphere.
This tour includes pickup from your hotel, dinner, and drinks. It is only available in English, and participants must be 18 years old or older.
Book today and get ready for an amazing night of delicious cuisine, great cocktails, and beautiful ambience at a truly unforgettable restaurant Tulum Beach has. The best part? Most visitors have never even heard of it.
BEST TULUM food TOURS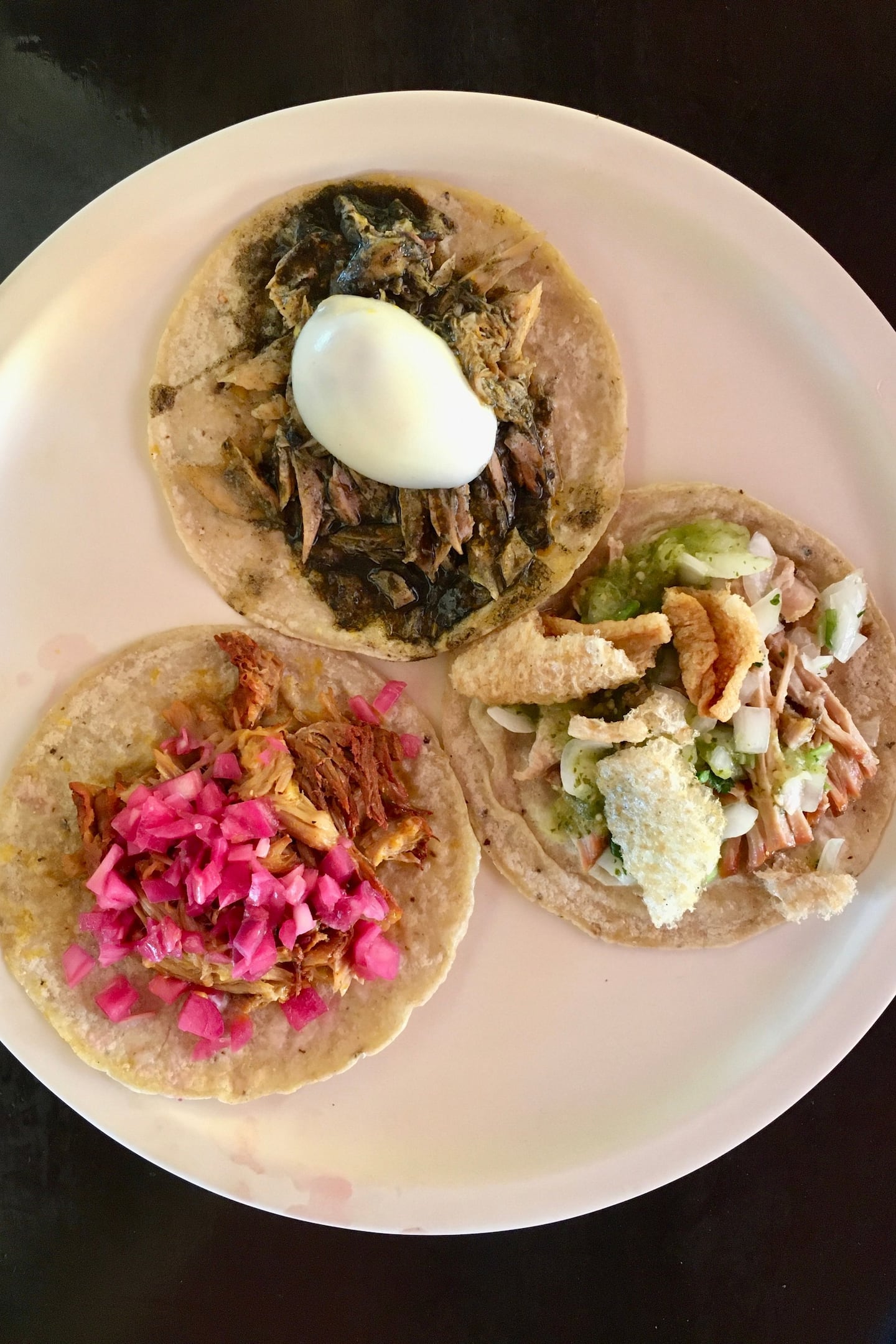 ⭐️ RATING: 4.93 out of 5 Stars | ⏳ TOUR LENGTH: 2 hours | 🌮 BOOK NOW
Tacos are the name of the game during this Tulum Street Food Tour. On it, you'll sample everything from tacos de picadillo, tacos de chorizo verde, and tacos al pastor — the most popular of all traditional Mexico tacos.
Victoria, your host during this food tour, is a street food aficionado. She's tried every single taco stand in town, and she will take you out of the touristy part of town to enjoy traditional foods where the locals eat.
What past guests have said:
Victoria is great! My husband and I had the best time on her tour. It was great to learn of all the taco types that Tulum has to offer, and what better way to do that with a local expert. —Leah (see more reviews, or book your tour now)
During this tour, which can either be for breakfast or a late dinner, Victoria will guide you to three different taco vendors. These stand-out taco stands each boast unique recipes and flavors.
Be prepared for a truly local experience which includes walking, standing, sweating, and moaning in taste-bud delight. Victoria's top tip? Come hungry!
⚠️ Note: You have to pay for your own tacos. While Tulum food prices aren't always cheap, with street tacos, you'll pay only about $1-2 USD per taco, so this won't break the bank.
BEST TULUM food TOURS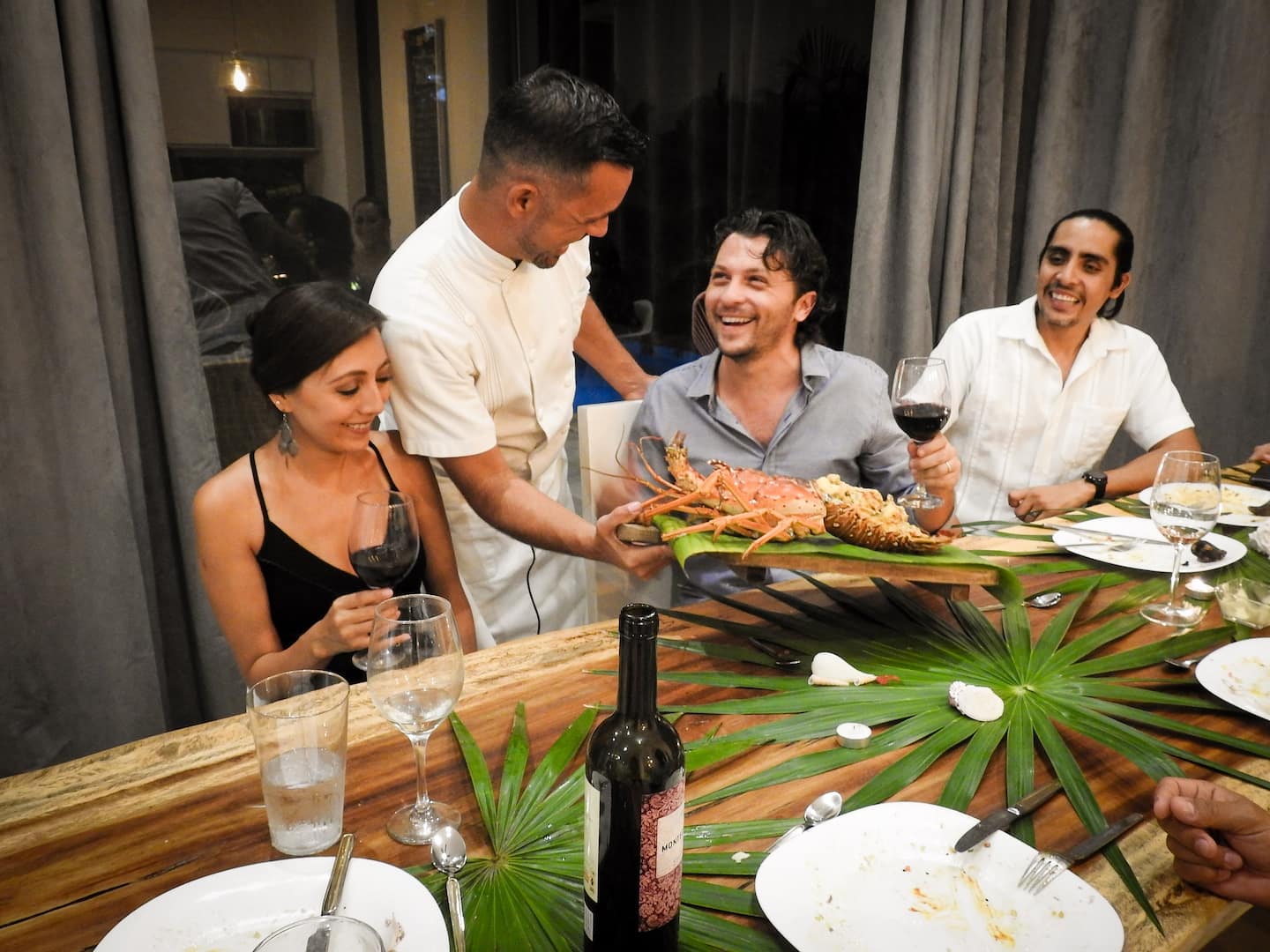 ⭐️ RATING: 4.96 out of 5 Stars | ⏳ TOUR LENGTH: 3 hours | 🌮 BOOK NOW
Looking for the best restaurant in Tulum Mexico? …then guess what? You can enjoy top cuisine from your very own dining room.
During this incredible Tulum food experience, a talented chef will come to your doorstep one hour before you want to eat. He'll whip up a multi-course dinner inspired by Tulum's produce, Mayan cuisine, traditional Yucatan foods and Mediterranean flavors.
What past guests have said:
Manuel is a world class chef. Every course was perfection and tasted exquisite. He delivered an unforgettable experience and you can tell he truly loves what he does. Every bite is a true gift. —Stephanie (see more reviews, or book your tour now)
If you want to cook with the chef, you're welcome to. Tie on an apron and learn about Tulum's magical ingredients and the secrets behind Chef Manuel Vidal's recipes. Or if you prefer, simply kick back with a drink and some appetizers.
Just like at all the best restaurants in Tulum, there's no cleanup either. The kitchen will be left spotless and you may even get some leftovers to keep for the next day. (Assuming you don't polish everything off!)
⚠️ Note: This experience requires a four-guest minimum.
BEST TULUM food TOURS
⭐️ RATING: 5 out of 5 Stars | ⏳ TOUR LENGTH: 3 hours | 🌮 BOOK NOW
If you're wondering where to eat in Tulum, look no further than this fun Food & Walking Tour of Tulum Mexico.
Go off the beaten path, venturing out of Tulum's touristy area to enjoy eating the traditional dishes locals love — though so few visitors experience.
During this three-hour Tulum city tour, you and an intimate group of foodies will walk around town with a local Tulum food guide. Your guide will take you to places off the beaten path and you'll eat seven different dishes.
What past guests have said:
This was certainly a highlight of our time in Tulum. We met our guide, Luís, who walked [us] through town and stopped at 6 different eateries, trying a little bit of food at each stop… Such a fun experience thanks to him, and I would recommend this tour to any traveler. —Ellie (see more reviews, or book your tour now)
⚠️ Pro Tip: Go hungry, because by the end of this tour, you'll be stuffed!
Not only that, your guide will share how the food is made, its history, and interesting facts about Mayan culture, including the Mexican pyramids near Tulum, and Tulum itself. This knowledge will make the tasting experience even more rich.
BEST TULUM food TOURS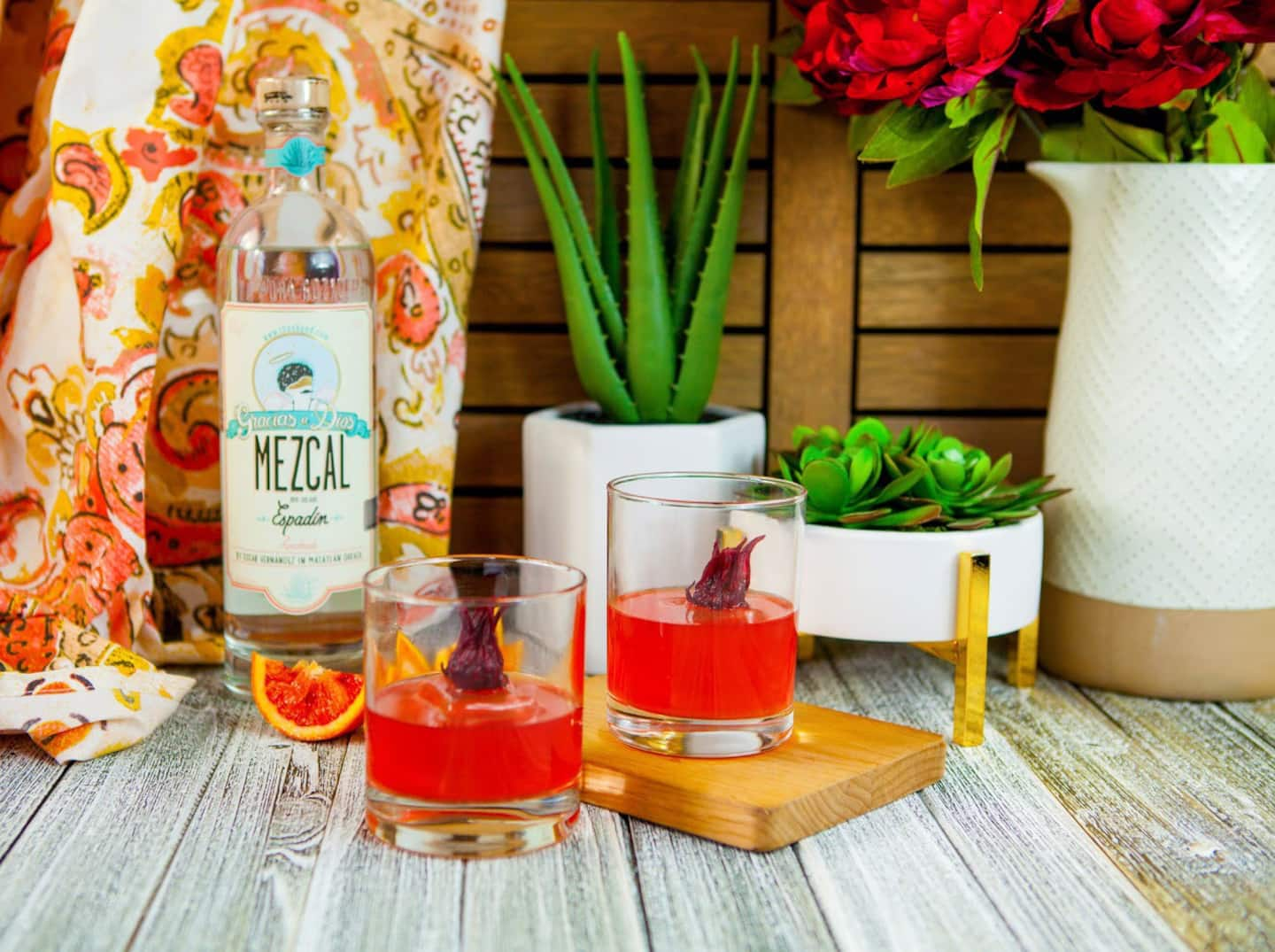 ⭐️ RATING: 4.95 out of 5 Stars | ⏳ TOUR LENGTH: 1.5 hours | 🌮 BOOK NOW
Ready for a Tulum tour unlike any other? Check out this incredible Artisanal Mezcal Tasting & Mixology Class with host Sam.
Sam, a mezcal aficionado and sought-after guest bartender, leads the tours. He guides you through a tasting of three different artisanal mezcals from Mexico, paired with local fruit and artisan salts.
The combination makes for an elevated tasting experience you'll love.
What past guests have said:
Don't pass this experience up! I booked this tasting for my friends and I during our trip to Tulum and everyone had such a magical experience tasting the curated mezcals by Sam. —Alana (see more reviews, or book your tour now)
Once the tasting is complete, you'll learn the basics of mixology. Sam will teach you some of the ins and outs of making agave-based cocktails. The, you get to make your very own tropical mezcal cocktail, like the Paloma or Rio Bravo.
Since the tasting is held at a Tulum Mexican restaurant, save some room in your belly and head to dinner after the tour.
The time for this class is about 90-minutes, so you still have plenty of time to enjoy the Tulum nightlife after the class — and after, you'll have a nice buzz!
⚠️ Note: Looking to do a tequila tasting in Tulum Mexico? I couldn't find one to feature, but this Tulum mezcal tasting is one of the closest things.
BEST TULUM food TOURS
⭐️ RATING: 4.96 out of 5 Stars | ⏳ TOUR LENGTH: 1.5 hours | 🌮 BOOK NOW
Did you know the Mayans were the first to cultivate chocolate from the cacao plant? That's just one of many fun facts you pick up when join an expert storyteller and chocolate aficionado on this top-rated Tulum Mexico tour.
Shamira, who runs this amazing Chocolate Tasting Experience, is a passionate and knowledgeable host that does an incredible job engaging you in the story of chocolate.
What past guests have said:
Shamira was wonderful, the stories and chocolate history were incredible. Don't hesitate to book this experience, it was a great history lesson and lots of tastings in a wonderful setting! —Laura (see more reviews, or book your tour now)
Taste your way through six (or more) fabulous handmade chocolates, while you learn about the history of the "food of the gods." You'll come to appreciate chocolate's unique place in the landscape and culture of Mexico.
A multi-sensory tour, you get to experience history using all of your senses: smell, touch, and delight your taste buds. You'll learn how chocolate was prepared by the ancient Olmec, Maya, and Aztec people, and later morphed into a European standby.
Couples, kids, families, and solo travelers alike will all love this fabulous Tulum day tour.
BEST TULUM food TOURS
⭐️ RATING: 4.98 out of 5 Stars | ⏳ TOUR LENGTH: 2.5 hours | 🌮 BOOK NOW
If you'd like to try traditional Mayan cuisine and authentic Mexican foods while you check out the street art in Tulum, this is the tour for you.
Your tour guide, Julián, will guide you to five different spots to try traditional Mexican food from different vendors. Consider them sort of like Tulum food trucks.
What past guests have said:
Julian was a wonderful host and guide! He knew exactly what to order and suggest based on our preferences. Loved the history and background information along the walk to each location. This is a must do when you are in Tulum! —Nicole (see more reviews, or book your tour now)
Julián explains the background and history of the different foods, recommends different dishes to try, and will take you down little known streets. You'll immerse yourself in Tulum Mexico in a way you couldn't do on your own.
This tour will help you connect to the heartbeat of life in the city. Food, conversation, and colorful murals await. This tour lasts 2.5 hours, and is available at 10am or 5pm.
Pro tip: Come with a big appetite!
Final Thoughts: Best Tulum Food Tours You Can't Miss
Is your stomach grumbling yet? (Ours is!) …but exactly what are you craving in a Tulum food tour?
A day trip to cenotes or an off the beaten path a Mayan community? Mezcal paired with citrus fruits and grasshopper salt? Sizzling tacos prepared by a street vendor? …Or do you want to don an apron and cook side-by-side with a talented chef?
There's something for everyone on this list of Tulum food tours, whether you're a foodie or a chocolate aficionado. Or maybe you're looking for dinner after a Tulum Coba tour to the famous Mayan Ruins… Or simply want to meet and hang out with locals in the know.
Whichever you choose, you can't go wrong with any of the food tours on this list — because your palate deserves a Tulum vacation too!
However, it you must pick just one, we recommend the Mezcal Tasting Dinner Party in Private Jungle hosted by Pablo and Courtney. You just can't beat the tropical jungle ambiance, delicious food and of course, the yummy mezcal.
Tulum Travel Planning Guide
1. Should I buy Mexico travel insurance?
100% YES! — With basic coverage averaging just $5-10 USD per day, enjoy peace of mind with a plan from Travel Insurance Master, one of the biggest names in travel insurance. (Read more)
2. Can you drink the water in Tulum?
No — You'll want to buy a Water-To-Go Bottle, which filters your drinking water so you don't get sick from drinking water in Mexico, and helps keep you hydrated while traveling Mexico. (Read more)
3. Is it safe to rent a car in Tulum?
Yes — Renting a car in Mexico is one of the best ways to see the country! I always rent with Discover Cars, which checks both international companies and local Mexican companies, so you get the best rates. (Read more)
4. Will my phone work in Tulum?
Maybe — It depends on your company, so check with your provider. If you don't have free Mexico service, buy a Telcel SIM Card. As Mexico's largest carrier, Telcel has the best coverage of any Mexico SIM Cards. (Read more)
5. What's the best way to book my Tulum accommodations?
For Tulum hotels, Booking.com is the best site, but for hostels, use Hostel World. If you're considering a Mexico Airbnb, don't forget to also check VRBO, which is often cheaper than Airbnb.
6. What do I pack for Tulum?
Head to the Ultimate Tulum Packing List to get all the info you need on packing for Mexico.
7. What's the best site to buy Mexico flights?
For finding cheap Mexico flights, I recommend Skyscanner.
8. Do I need a visa for Mexico?
Likely Not — U.S., Canadian and most European Passport holders don't need a visa for Mexico; but check here to see if you do a Mexico travel visa. The majority of travelers will receive a 180-Day FMM Tourist Visa or passport stamp upon arrival.